Estr. do Pasto Grande, 2145 – Ubatumirim, Ubatuba – SP, 11680-000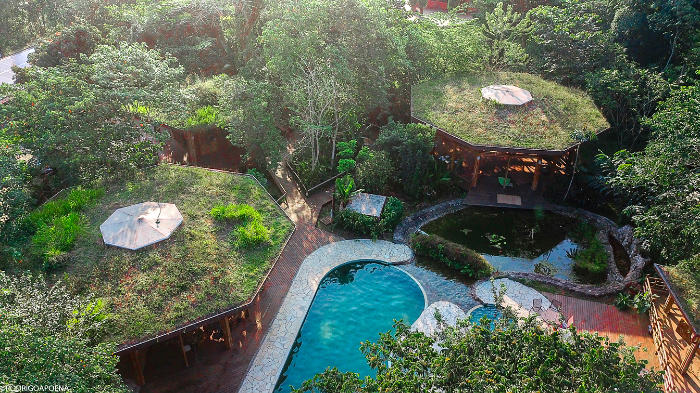 Ecologically sustainable lodge. It focuses on Tourism as a sustainable and economically viable activity and, at the same time, valuing local culture.
At Banana Bamboo Ecolodge, in addition to intimate contact with the Forest, you will find everything from a mini Photovoltaic Energy (solar) plant to an Agroforest, in full production.
In addition, the inn has a menu with delicious and customized dishes, based on the precepts of Ecogastronomy and Natural Cuisine.
At the base of Serra do Mar, in the middle of a National Park, it has ample spaces that are distributed in multiple living areas:
10 suites, Lounge, Bistro, Sauna, Restaurant, Massage Room, Yoga Room, in addition to Agroforestry and sustainable technologies!
All connected by decks and suspended walkways.